CSC shop / Music / CD: Roberto Fonseca: Yesun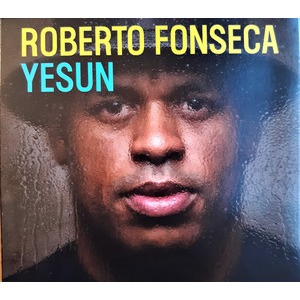 CD: Roberto Fonseca: Yesun
Latest album by Cuban jazz pianist Fonseca exploring the Afro-Cuban life force of the orishas: "all the sounds and vibes that make me who I am".
13 tracks with special guests Gema 4, Ibrahim Maalouf, Danay Suarez and Joe Lavano.
Published: 3eme Bureau/Wagram/montuno, October 2019
£16.00 inc p&p
| Check Basket |
REVIEW click to read...
Shop by category?
We have 356 items in our shop