CSC shop / Music / CD: A concert for Kirsty MacColl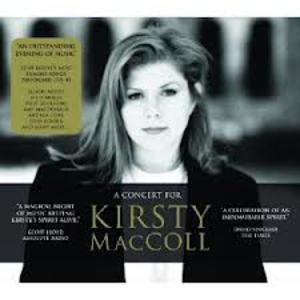 CD: A concert for Kirsty MacColl
Union Square Music 2013
Recorded live at an amazing concert at London's Shepherds Bush Empire on 12 October 2010 as a tribute to the life of singer Kirsty MacColl. Artists performing Kirsty's songs include Ellie Goulding, Catherine Tate, Billy Bragg, Amy Macdonald, Alison Moyet, Andrea Corr and many more. Union Square Music will make a donation of 50p to the charity Music Fund for Cuba for each copy of the album sold.
£11.00 inc p&p
Sorry, this item is temporarily out of stock. Please check back soon.
| Check Basket |
REVIEW click to read...
Shop by category?
We have 343 items in our shop