CSC shop / Coffee, food and drink / Cuban Coffee: Nespresso compatible Capsules - pack of 10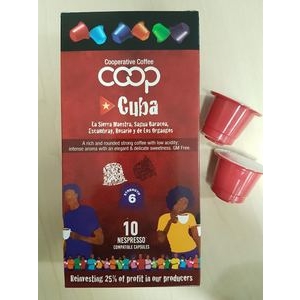 Cuban Coffee: Nespresso compatible Capsules - pack of 10
Rich rounded strong espresso coffee with low acidity from eastern and central Cuba - Sierra Maestra, Sagua Baracoa, Escambray mountains and Rosario y los Organgos. Intense aroma with an elegant and delicate sweetness. GM free.
In Nespresso-compatible capsules for use with Nespresso coffee machines.
Fairtrade & Cooperative coffee.
In box of 10 capsules.
£6.40 inc p&p
Sorry, this item is temporarily out of stock. Please check back soon.
| Check Basket |
People who bought Cuban Coffee: Nespresso compatible Capsules - pack of 10 also bought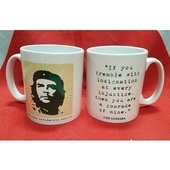 Mug: Che comrade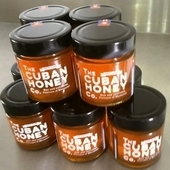 Cuban Honey
Shop by category?
We have 342 items in our shop