CSC shop / Coffee, food and drink / Cuban Coffee: Crystal Mountain Coffee - Ground + Beans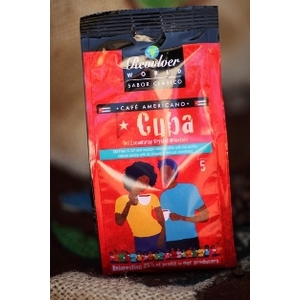 Cuban Coffee: Crystal Mountain Coffee - Ground + Beans
Cuba Crystal Mountain coffee from the Escambray mountains in central Cuba.
Strong high quality coffee with very low acidity. Roasted and packed by a cooperative in the UK.
Crystal Mountain coffee gets its name from the quartz crystal deposits in the mountain soil due to the microclimate where the coffee is grown. With a deliciously rich, strong rounded flavour, this high quality coffee has very low acidity and gentle sweetness. Suitable for all coffee-makers.
1 pack Ground coffee – suitable for use in plunge-style coffee makers as well as stove based cafetieres. 227g pack
PLUS 1 pack Freshly roasted Coffee Beans 250g pack
£12.40 inc p&p
| Check Basket |
People who bought Cuban Coffee: Crystal Mountain Coffee - Ground + Beans also bought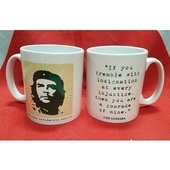 Mug: Che comrade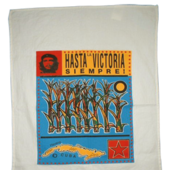 Teatowel
Shop by category?
We have 345 items in our shop