CSC shop / Coffee, food and drink / Cuban Coffee: Crystal Mountain Ground Coffee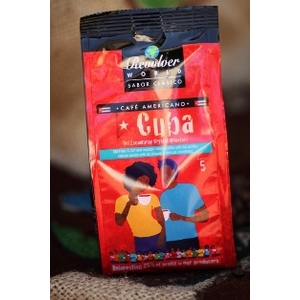 Cuban Coffee: Crystal Mountain Ground Coffee
Sorry this is currently out of stock. Please try Cuba Altura Lavado mountain coffee instead!
Cuba Crystal Mountain coffee from the beautiful Escambray mountains in central Cuba.
Strong high quality coffee with very low acidity. Freshly roasted and packed by a cooperative in the UK.
Crystal Mountain coffee gets its name from the quartz crystal deposits in the mountain soil due to the microclimate where the coffee is grown. With a deliciously rich, strong rounded flavour, this high quality coffee has very low acidity and gentle sweetness. Suitable for all coffee-makers.
Ground coffee – suitable for use in plunge-style coffee makers as well as stove based cafetieres.
227g pack
£7.40 inc p&p
Sorry, this item is temporarily out of stock. Please check back soon.
| Check Basket |
People who bought Cuban Coffee: Crystal Mountain Ground Coffee also bought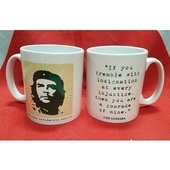 Mug: Che comrade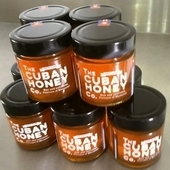 Cuban Honey
Shop by category?
We have 342 items in our shop