CSC shop / Films / DVD: Doc: 638 Ways to kill Castro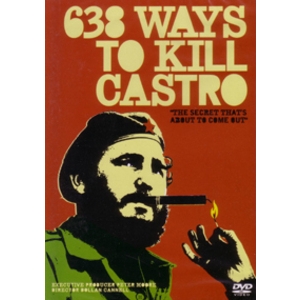 DVD: Doc: 638 Ways to kill Castro
2007, UK DVD, director Dollan Cannell 90mins English subtitles
A political documentary which explores the relationship between the US and Cuba told through the numerous and increasingly bizarre attempts to kill Fidel Castro. The assassination plots are recounted by the people on both sides who were there: those who tried to kill Castro and those who thwarted their efforts. Also includes 70 mins of interviews with the director, ex US president Jimmy Carter, Ricardo Alarcon, Ileanna Ros-Lehtinen Republican congresswoman and other key people.
£18.99 inc p&p
Sorry, this item is temporarily out of stock. Please check back soon.
| Check Basket |
People who bought DVD: Doc: 638 Ways to kill Castro also bought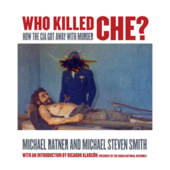 Who Killed Che?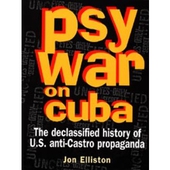 Psywar on Cuba, The de...
REVIEW click to read...
Shop by category?
We have 337 items in our shop