CSC shop / Clothing / X T-Shirt: Miami 5 logo designed by Gerardo on grey tshirt - Free at last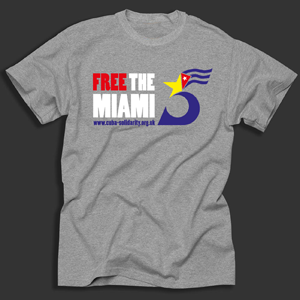 X T-Shirt: Miami 5 logo designed by Gerardo on grey tshirt - Free at last
Miami 5 'Five' logo designed by Gerardo Hernandez on light sport grey unisex t-shirt.
With text on back in black: FREE AT LAST - NOW END THE BLOCKADE!
XS
SMALL – 92cm/36''.
LIMITED STOCK
£6.00 inc p&p
| Check Basket |
People who bought X T-Shirt: Miami 5 logo designed by Gerardo on grey tshirt - Free at last also bought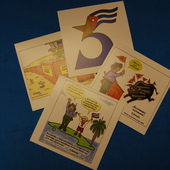 Greetings Cards: Miami...

Miami 5 badge
Shop by category?
We have 356 items in our shop