CSC shop / Clothing / T-shirt: Che - Viva la Revolucion - Olive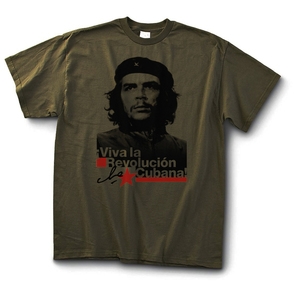 T-shirt: Che - Viva la Revolucion - Olive
New design - OLIVE t-shirt with classic Che Guevara image, Viva la Revolucion Cubana! slogan and Che signature.
Also available in LIGHT BLUE - see here
XS/YOUTH(9-11 yrs) – 88cm/34'' chest
S – 92cm/36''
M – 102cm/40''
L – 106cm/42''
XL – 112cm/44''
XXL – 120cm/47''
£19.00 inc p&p
| Check Basket |
People who bought T-shirt: Che - Viva la Revolucion - Olive also bought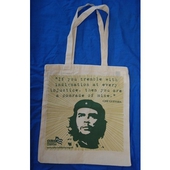 Bag: Che Guevara cotto...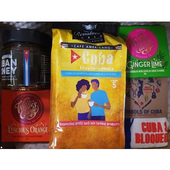 Gift pack: Cuba Foodie
Shop by category?
We have 356 items in our shop