CSC shop / Clothing / T-shirt: Che Comrade 'If you tremble with injustice' on black shirt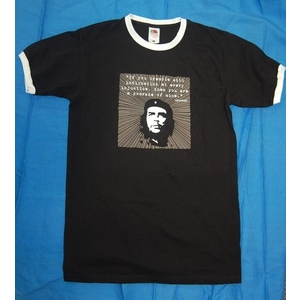 T-shirt: Che Comrade 'If you tremble with injustice' on black shirt
100% cotton black T-shirt with white trim and unique Che Guevara design in olive, with Che quote ''If you tremble at every injustice you are a comrade of mine".
(NB. XS/Youth, Large and XL shirt is plain black, no white rings round neck and arms.)
CHILD (9-11 years) – 88cm/34''
SMALL – 92cm/36''
MEDIUM – 102cm/40''
LARGE – 106cm/42''
EXTRA LARGE – 112cm/44''
EXTRA EXTRA LARGE – 120cm/47''
£19.00 inc p&p
| Check Basket |
People who bought T-shirt: Che Comrade 'If you tremble with injustice' on black shirt also bought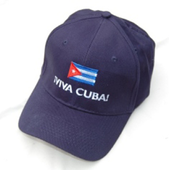 Baseball Cap - Blue - ...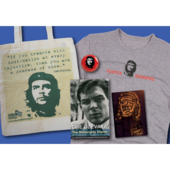 Gift pack: VIVA CHE !
Shop by category?
We have 356 items in our shop