CSC shop / Clothing / T-Shirt: Che Guevara, black on RED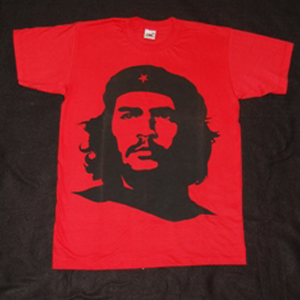 T-Shirt: Che Guevara, black on RED
Classic Che Guevara image, black on red shirt. High quality, 100% cotton shirt. Screen Star/Fruit of the Loom.
CHILD (9-11 years) – 88cm/34''
SMALL – 92cm/36''
MEDIUM – 102cm/40''
LARGE – 106cm/42'' - OUT OF STOCK as at 09/12/20
X LARGE – 112cm/44''
XX LARGE – 120cm/47''
£17.50 inc p&p
| Check Basket |
People who bought T-Shirt: Che Guevara, black on RED also bought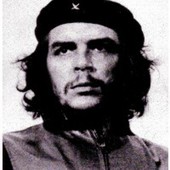 Poster: Che Guevara
Shop by category?
We have 343 items in our shop