CSC shop / Art prints, posters and cards / OSPAAL Che Guevara posters - set of 10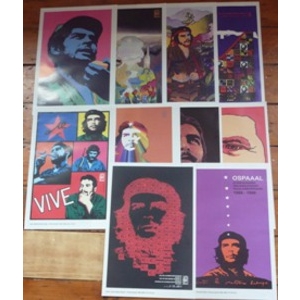 OSPAAL Che Guevara posters - set of 10
Set of 10 OSPAAAL Ché Guevara posters, each featuring a different classic Ché design. The ten posters come together in a presentation cardboard folder. 46x30cm each poster.
Direct from Cuba we have a limited number of digital printed political posters from OSPAAAL, the Organisation of Solidarity with the People of Asia, Africa and Latin America. OSPAAAL, is the internationalist Cuban movement against globalisation, imperialism, neoliberalism and in defence of human rights.
£37.80 inc p&p
Sorry, this item is temporarily out of stock. Please check back soon.
| Check Basket |
Shop by category?
We have 342 items in our shop