CSC shop / Gifts / Teatowel: Symbols of Cuba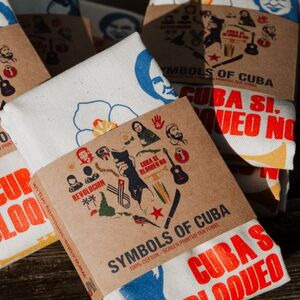 Teatowel: Symbols of Cuba
NEW teatowel with unique Symbols of Cuba design.
Heroes of the Revolution as well as icons of national identity such as the Tocororo bird, Royal Palm and Mariposa flower, and symbols of Cuba's internationalism and solidarity. All in the shape of a heart.
Screenprint on natural/white 100% cotton. 50cm x 70cm. Ethically produced.
Comes neatly packed in printed recycled card sleeve. A perfect gift for friends and family!
£9.50 inc p&p
| Check Basket |
People who bought Teatowel: Symbols of Cuba also bought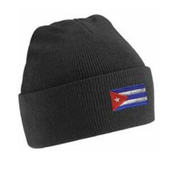 Beanie Hat - black wit...
Shop by category?
We have 356 items in our shop