CSC shop / Cycle cuba challenge / Sponsor ANDY FRAMPTON on the Cycle Cuba Challenge 2018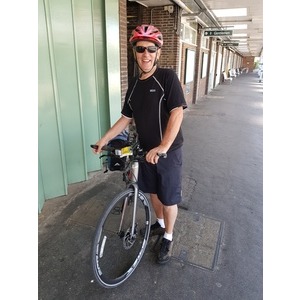 Sponsor ANDY FRAMPTON on the Cycle Cuba Challenge 2018
"I have had the privilege of being part of the Cycle Cuba Challenge in the past. It is a great way to raise funds for Cuban disabled school children and to see first hand where these resources go. Now in my sixties, this maybe my last chance to participate in this very worth while cause. All flights and accommodation will be paid for by myself so all funds raised will go directly to the children."
Andy Frampton is cycling 355 km around Cuba in the Cycle Cuba Challenge 8-20 November 2018 to raise funds for essential educational equipment for young disabled Cuban school children and supporting the vital campaign work of the Cuba Solidarity Campaign.
Please sponsor Andy!
Want to find out more about the Cycle Cuba Challenge this November? follow the link here
| Check Basket |
Shop by category?
We have 345 items in our shop