CSC shop / Cycle cuba challenge / Sponsor MIKE HEDGES + ROB MILLER on the Cycle Cuba Challenge 2017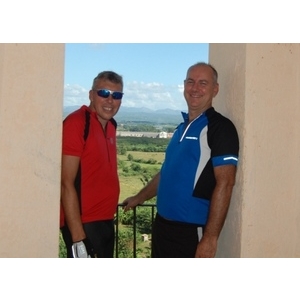 Sponsor MIKE HEDGES + ROB MILLER on the Cycle Cuba Challenge 2017
MIKE HEDGES + ROB MILLER are cycling 310 kilometres around Cuba in the Cycle Cuba Challenge: The Revolutionary Rebel Route 27 April - 9 May 2017 to raise funds for essential educational equipment for disabled Cuban school children and supporting the vital campaign work of the Cuba Solidarity Campaign. Please sponsor TEAM MIKE + ROB!
For more details about the trip here
If you can't pay by card online below, please send a cheque payable to 'Cuba Solidarity Campaign' to CSC, c/o Unite, 33-37 Moreland Street, London EC1V 8BB. Please write 'Cycle Sponsorship - Mike + Rob team' on the back - or on a note with the cheque with your contact details. Thanks
| Check Basket |
Shop by category?
We have 451 items in our shop